Why Use Luxury Villas France?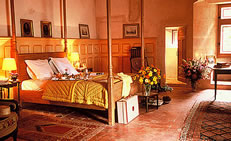 We deliver the widest range of holiday homes in every region of France with properties to suit everybody's needs. From charming manor houses representing great value for money to fully catered & serviced luxury villas. If you're looking for a luxury villa you and your friends & family will never forget, look no further than this site.
Bookings are made direct with the owner of your chosen French villa to guarantee you get the best booking price available. We also have a fantastic range of wedding chateaux rentals, ideal for that dream destination wedding in France. Luxury Villas France delivers the widest range of self-catering and catered holidays throughout France. With over 175 French properties for rent that represent great value for money.
Finding the perfect Villa for you,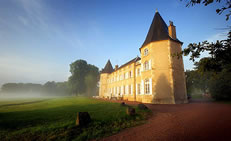 Finding a villa to rent in France for a small family group couldn't be easier. At Luxury Villas France we have a wide range of villas for rent in France which are ideal for large groups as well as an attractive selection of smaller French villas which are perfect for a smaller family group wanting to get away from it all in luxury and style.
In days gone by the French aristocracy simply weren't content with having a huge town house on the outskirts of Paris and an equally impressive chateau on the banks of the Dordogne, the Loire or the Rhone… they also had their fair share of smaller hunting lodges dotted all over the French countryside. Many of these French chateaux, town houses and villas have been fully restored to their former glory, seamlessly fusing traditional French style with modern conveniences such as fully fitted kitchens, central heating, satellite television, internet access and in many cases, an outdoor heated swimming pool.
We've narrowed down our vast selection of castles and villas which are particularly suited to small family groups or couples looking for an affordable French holiday:
Deals for the Month.
The following chateaux are all offering luxury fully catered and serviced short breaks. These offers are exclusive to us and are subject to availability. Please click on the link for further details.


Chateau De Chiffre (Sleeps: 11) - South of France Region

In the parish of Autignac in the Herault departement, surrounded by vine-clad hillsides and mountain streams, this former windmill at the heart of a wine-producing domaine has been completely restored and furnished to the highest standards. The Chateau de Chiffre comes complete with private pool, can sleep up to 11 lucky guests and is air conditioned throughout.


Chateau de la Cailletiere (Sleeps 13) - Loire Valley Region

Two centuries ago a French nobleman by the name of Augustin de Vernouillet built the Chateau de la Cailletiere which is now in the hands of his descendants. Featuring a spectacular entrance hall.


Chateau Rideaud (Sleeps 16-24) - Bordeaux Region

Set amongst the famous Bordeaux Vineyards, the elegant Chateau Rideaud offers the perfect environment to relax in style. Soak up the sun in the beautiful swimming pool or enjoy the gorgeous views


Chateau De La Beauly (Sleeps 9) - Dordogne Region

The exquisite Chateau De La Beauly is situated within one of the oldest parts of France, the Périgord, and features a private swimming pool in extensive grounds, ensuring absolute peace and tranquillity.


Le Castelet (Sleeps 10-14) - Normandy Region

Situated on the site of a small medieval castle, this superb Napoleon III chateau is ideally placed to visit all of Normandy's top tourist sites - including the Bayeux Tapestry, Mont St Michel


Chateau de L'Ange (Sleeps 10- 12) - South of France Region

The striking 12th century medieval Chateau de l'Ange sits at the foot of the Black Mountain in the stunning Minervois region. It comprises of the main building (3x living rooms, dining room, 6 bedrooms, ...